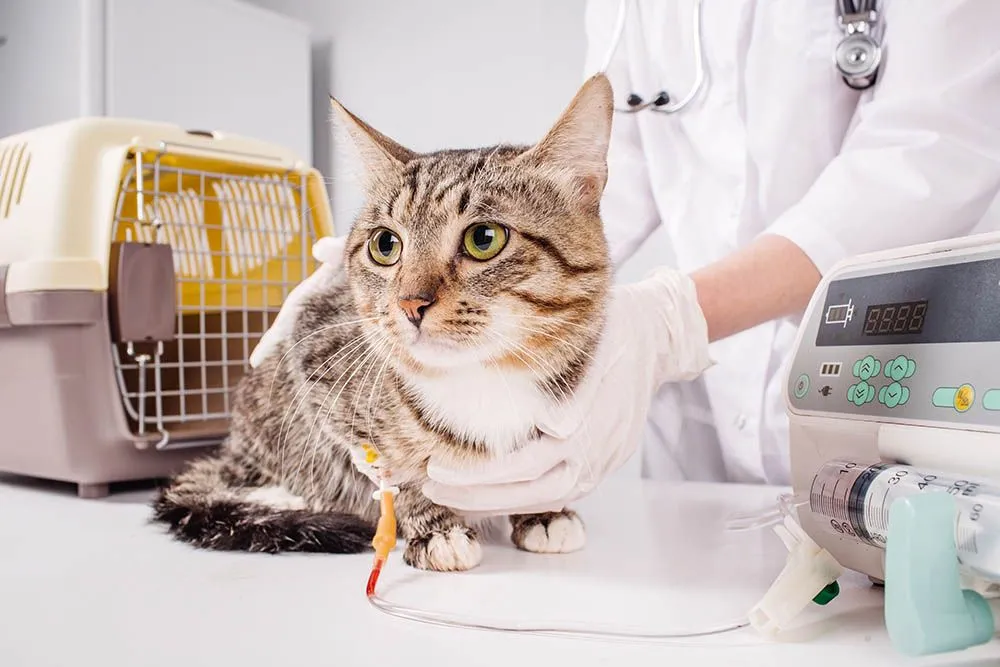 Our highly-trained feline veterinarians offer comprehensive cat urgent care and veterinary emergency services. Meadows Cat Hospital has made substantial investments in comprehensive in-house blood tests and state-of-the-art diagnostics as well as on-site rapid digital radiography which are vital tools for quick diagnosis and treatment. Our highly experienced medical director, a feline veterinarian with over 12 years of diverse internal medicine and emergency experience means we can provide many cat urgent care services, some only offered by specialty practices. We welcome drop-offs and can often "work in" most feline emergencies or urgent care cases. We know that no one cat clinic can cover every single veterinary need, but when our clients need us we will always try to prioritize those kitties that are in the most medical need. Rest assured that when or if your kitty gets sick, we will do our best to provide your kitty with expert and expedited veterinary care while they are in our hospital. While we are not a 24-hour care facility, we can often arrange in-house hospitalization when needed with trained staff minutes away and 24-hour video and equipment monitoring when needed.
Common pet emergency services that we provide include bone and muscle injury treatment, stabilization and splinting, laceration and abscess repair, blocked cat (including catheterization, cystotomy and/or perineal urethrostomy or "PU" surgical intervention), bowel impactions (including radiography, exploratory surgery, sampling and/or pathology and foreign body removals), comprehensive sick pet work-ups (including diagnostics, hospitalization, feeding-tube placement, intravenous drug and fluid delivery), and eye injuries (including cherry eye surgical repair and medical intervention).
Call 425-392-8770 to book with one of our experienced cat veterinarians for expert emergency care serving the cats of Issaquah, Bellevue, Sammamish, Renton and more for 30 years! For more veterinary emergency information consult our blog post here.