Kitten Exams with Your Issaquah Veterinarian
Have you recently brought home a tiny feline friend? Who can resist a cute little kitten? Let's face it. They are adorable, and can be considered nature's very own happiness generators. It is only natural for you to love and want to protect your kitten. The first part of that, after giving him or her a home with love and kindness is to bring them in to your nearest animal clinic to get their very first exam. Kitten exams are a highly important part of the future health and wellbeing of your feline baby. The good news is you don't have to go far to get this quality care for your kitten. Our office serves the Issaquah, Sammamish, and Bellevue areas, so we are convenient to as many people in the East Seattle area as possible.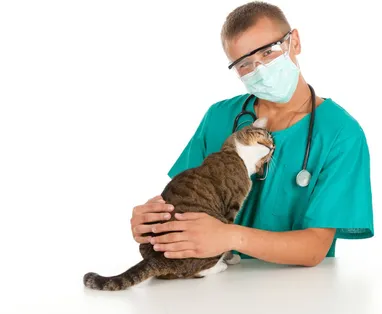 What to Expect at Your Kitten Exam
When you bring your kitten to a vet for a new kitten exam, you are setting the foundation for your baby's future health as a grown up cat. The veterinary center you choose will, if it is a quality place, test your kitten to make sure he or she is clear of any feline diseases. If any are found, appropriate treatment will be prescribed and given, and you will bring your kitten back in a few weeks or months later to get another reading on the tests to make sure their health is as tip top as it can be.
Your kitten will also be given the first of their recommended vaccines at their first exam. The rabies vaccine is the most important one, as it is the one that is required by law in most places. You will be given a tag (or application for a tag), other vaccines, and a schedule for the remainder of the kitten vaccines, with appointments set up for you to bring your kitten in to get them.
If your kitten is already spayed or neutered, that's wonderful. If not, an appointment can be set up for that to be done, as well. If you want your kitten chipped (and it is recommended that you do it), it can be done at the first exam.
Call Meadows Cat Hospital Today!
Contact us to make an appointment for your kitten's very first visit with us. You will be pleased with the high level of care your kitten, and all of your four-legged family members receive with us. At Meadows Cat Hospital, your pets are our pets, and we love them and treat them just the same as our own. We look forward to meeting you and your kitten, and welcoming you both to the Meadows Cat Hospital family.